Upcoming Events
Chapters Installing Officers
February 13, 2017 to June 30, 2017
Please join the Connecticut State Chapter in congratulating these Chapters both for a job well done and for the new positions of leadership the officers are heading into.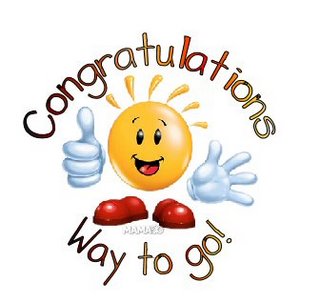 Sleeping Giant Chapter
March 25, 2017
7:30pm
30 Church Street
North Haven, CT 06473
---
Kach Essay 2017
February 14, 2017 to April 01, 2017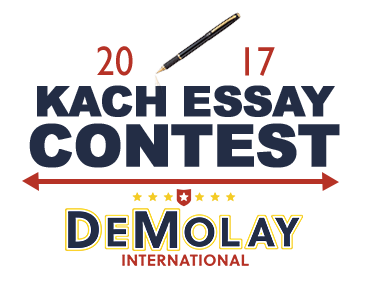 Enter the 2017 Scottish Rite, Paul R. Kach Essay Competition and share your thoughts and ideas on the theme. Win Money!
The Paul R. Kach, 33° Essay Competition awards $300 to each Region Winner (2 Region Winners from each of the 10 Regions) and $1,200 for the National Winners (2 National Winners). For the two National Winners, their combined winnings are $1,500.
The 2017 Kach Essay Theme:
"How has DeMolay made you a better son and leader?"
DeMolay was founded by Dad Frank S. Land to help build "better sons, and in turn, better men and better leaders…." How has DeMolay made you a better son and leader? How will you be a better man for having been a DeMolay? How do you share the value you have received from DeMolay with others?

The first category is for young men in the 11th grade and above. The second category is for young men in the 10th grade and below.

Entries in this essay competition must be titled, "How has DeMolay made you a better son?" While the content of the essay is of primary concern, proper grammar and spelling will also be factors in the judging.

Each entry must be an active DeMolay, not having reached his 21st birthday before or on the date of the competition deadline for submission, and must be in good standing with his Chapter.

The essay must be an original work by the entrant and must be 1000 to 1500 words. The absolute minimum or the maximum number of words must be observed.

Prizes will be awarded for first place entries in each DeMolay region for each category, solely at the discretion of the judging panel.

Prizes will be awarded for first place entries in each DeMolay region for each category, solely at the discretion of the judging panel. All entries must be typed and double-spaced. The author's name, grade, address, phone number, and chapter name must be the only items on the cover page.

Only one essay will be accepted from each author.

All essays must be received, electronically via this link not later than March 31, 2017. Region Representatives will establish an impartial judging panel for the purpose of determining region winners. Region Representatives must send all essays, with winners noted, to DeMolay@DeMolay.org no later than May 1, 2017. A national judging panel will be established through the DeMolay International Service & Leadership Center. At all levels of judging, the panelists will not know the name of the author or home jurisdiction.

Prize winners will be informed by mail and appropriate presentations of prize checks made. The Scottish Rite and the Order of DeMolay reserve the right to publish winning essays in appropriate publications. All essays become the property of DeMolay International.

Previous winners will not be considered for another prize in the same age category.
Sponsored by The Ancient and Accepted Scottish Rite of Freemasonry | Southern Masonic Jurisdiction of the United States of America.
This is an official program of DeMolay International and acknowledges authority and yields allegiance to DeMolay International, of which Frank S. Land was Founder.
---
March 2 Success
February 28, 2017 to December 31, 2017

Helping Members Succeed!
How well a person does on a standardized test can have a great impact on their future. March 2 Success was developed as a free, no obligation tool to help anyone improve their test scores in the areas of English, Math and Science. March-2-Success is designed for a current or recently graduated high school student who wants to do better on standardized tests such as SAT, ACT, and the ASVAB.
The Army has made this program available to members of DeMolay and Rainbow. Access to this program is already on the website, under the "Members Area," or by clicking here.
What is March 2 Success?
It is an online, interactive way to hone test-taking skills and to solidify knowledge in English and Mathematics. The program contains hours of interactive lessons, practice tests and drills. The website also includes links that students can use to find out more about college admissions and even the Army. (Any information shared with the Army is optional on the part of the user.) The program uses the same coursework available to commercial customers of Peterson's Testing Services and has other educational options. The program will create a free account when signing on. Anyone, as long as they are at least 13 years of age, can enroll.
The Army is providing this service as a public service. There is no charge to the student or to DeMolay and/or Rainbow.