Golf Tournament
April 11, 2017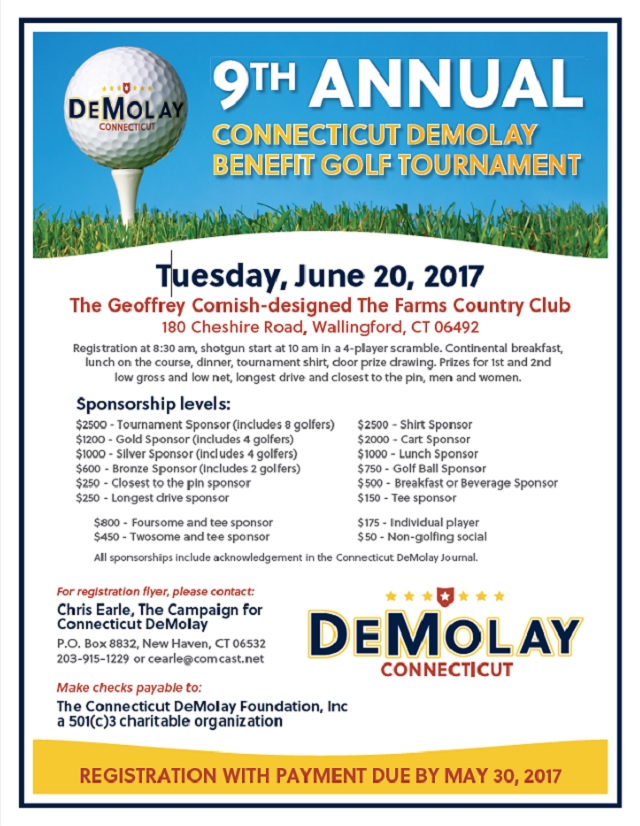 For Registration information, click here.
---
Leadership Training Conference 2017
March 20, 2017

Leadership Training Conference (LTC) is the premiere event for Region 1 DeMolay. Since its inception, LTC has been bringing DeMolays from across New England and Atlantic Provinces together for brotherhood and learning that revolutionizes the way we think about DeMolay. Over the span of seven days and six nights, DeMolays will grow their knowledge and skills to become leaders in the Chapters and throughout their jurisdictions.
…
---
New Legion of Honor Officers Installed
Annual Meeting and Observance
March 19, 2017


Sunday, March 19, 2017, the Charles M. Gerdenier Preceptory of the DeMolay Legion of Honor held their annual meeting and observance.
State Master Councilor, Zachary Aubin brought the greetings of the Connecticut State Chapter and thanked the Legionnaires for their service and dedication to DeMolay, as well as welcomed all to attend lunch at Conclave and asked for volunteers for judging ritual competition.
Executive Officer, Brian E. Beals installed the newly elected officers:
…
Upcoming Events
Traveling Gavel
February 01, 2017 to July 10, 2017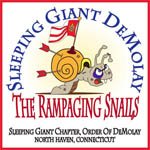 The Traveling Gavel is now with the Rampaging Snails of Sleeping Giant Chapter.
If your chapter would like to claim the gavel, bring 5 chapter members to a stated meeting for a visitation.
30 Church St
North Haven, CT 06473
2nd & 4th Tuesdays
Read more...
---
Scholarships
February 02, 2017 to June 16, 2017

Are you planning on college? Need scholarships? or just $$ for books?
DeMolay, through its several resources, has scholarships available for you.
Please be aware of the various requirements, and due dates.
If you have questions, please check with your Chapter Advisor.
Connecticut Foundation and Legion of Honor Preceptory
Due Date: June 15, 2017


Good Luck
Read more...
---
March 2 Success
February 28, 2017 to December 31, 2017

Helping Members Succeed!
How well a person does on a standardized test can have a great impact on their future. March 2 Success was developed as a free, no obligation tool to help anyone improve their test scores in the areas of English, Math and Science. March-2-Success is designed for a current or recently graduated high school student who wants to do better on standardized tests such as SAT, ACT, and the ASVAB.
The Army has made this program available to...
Read more...